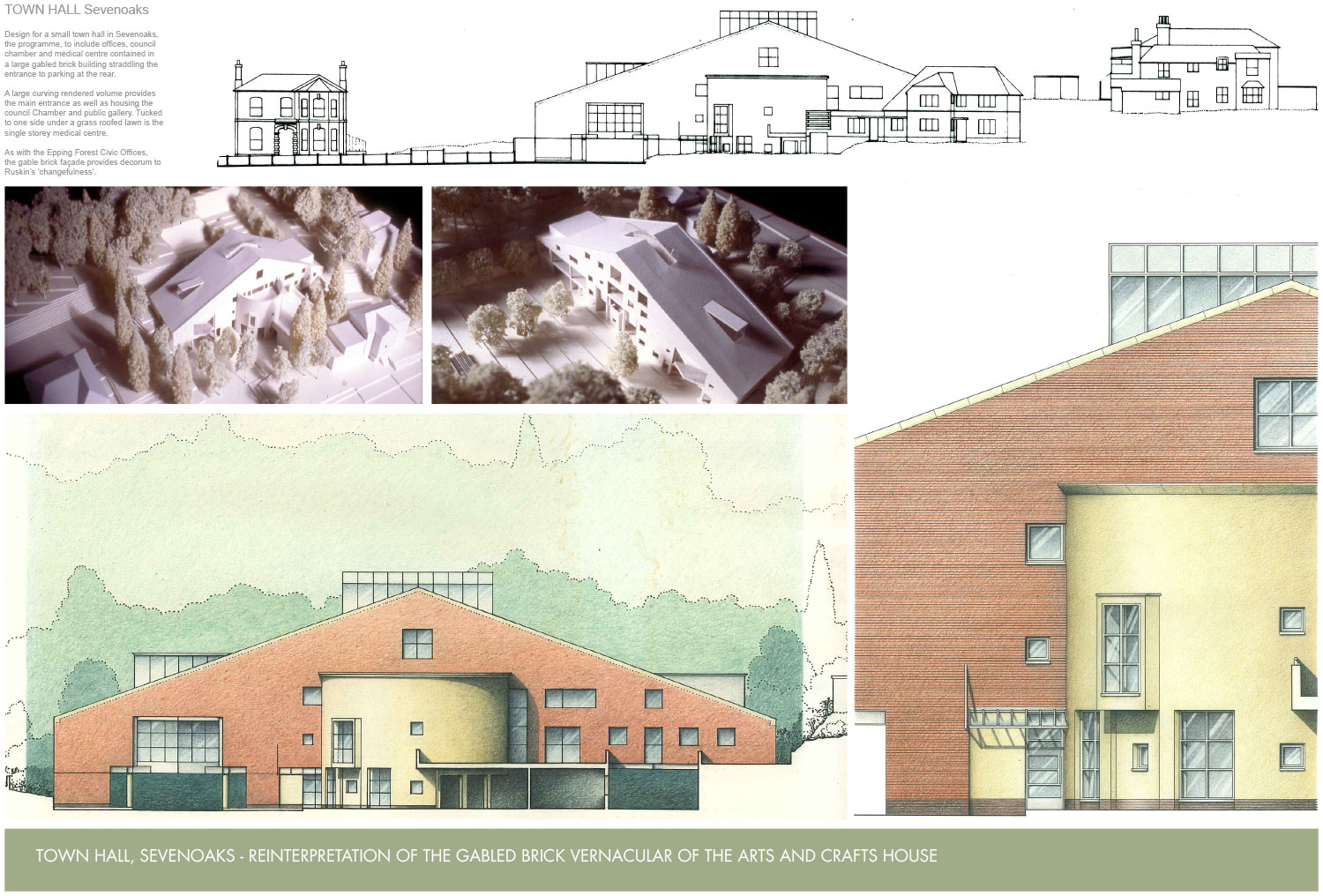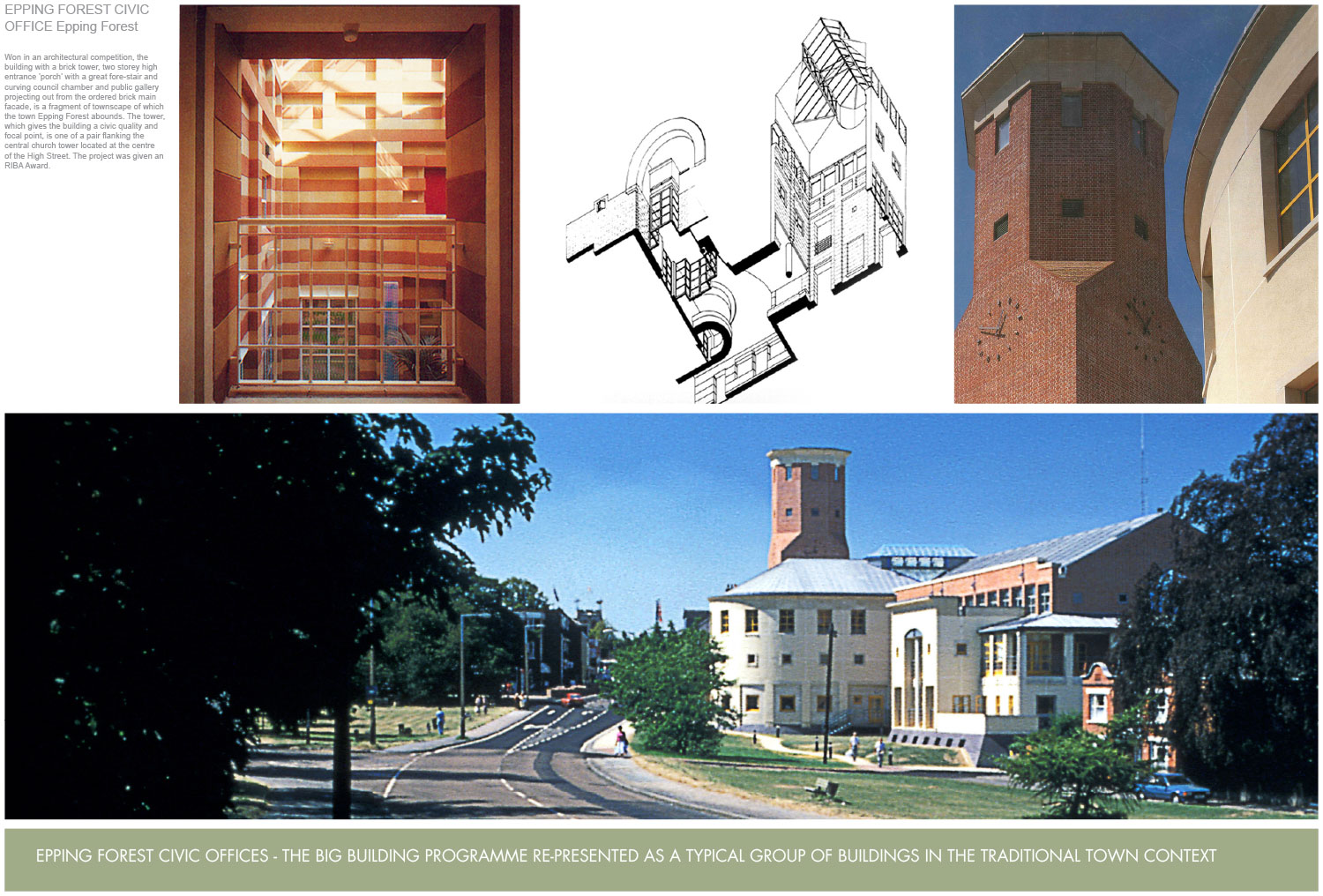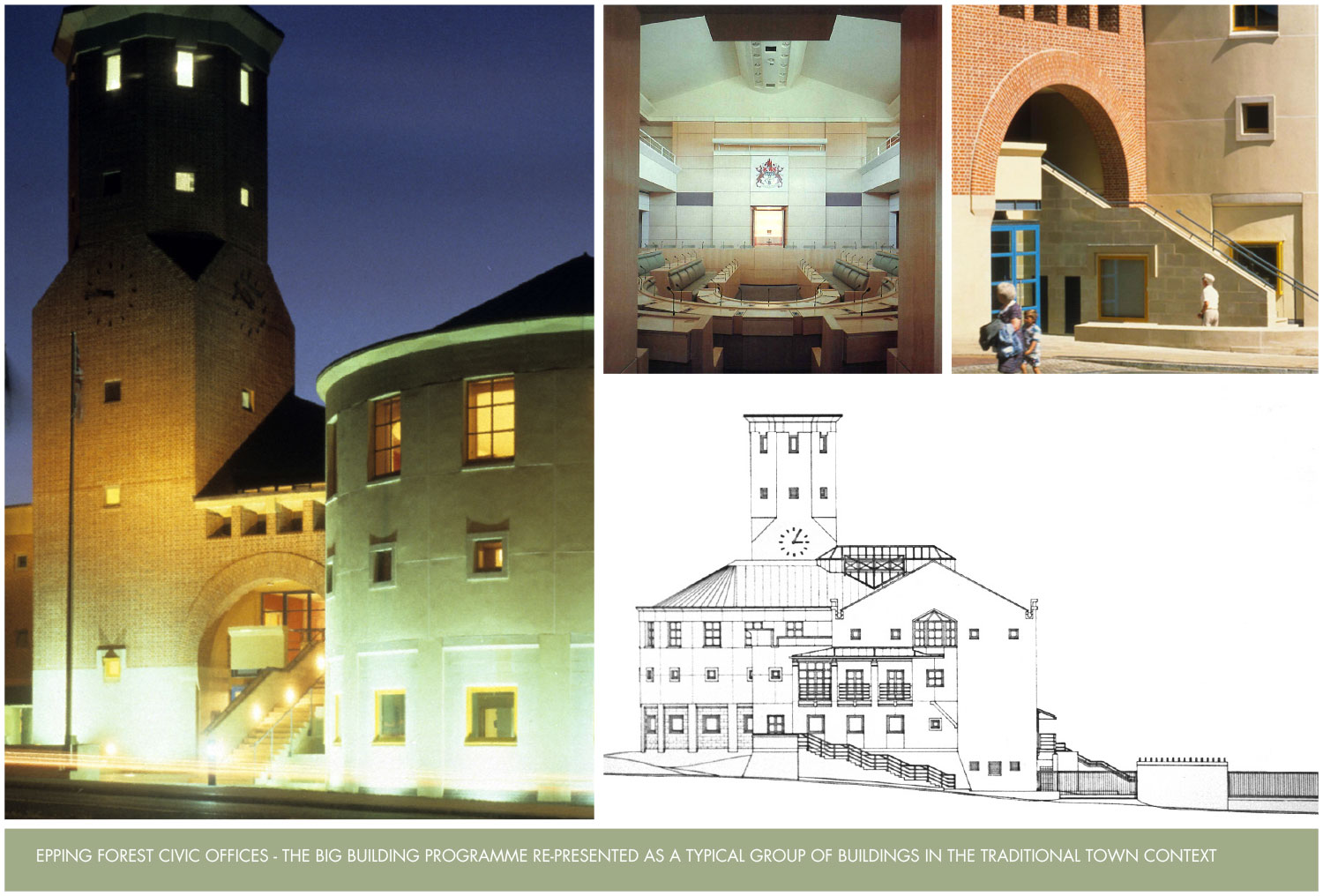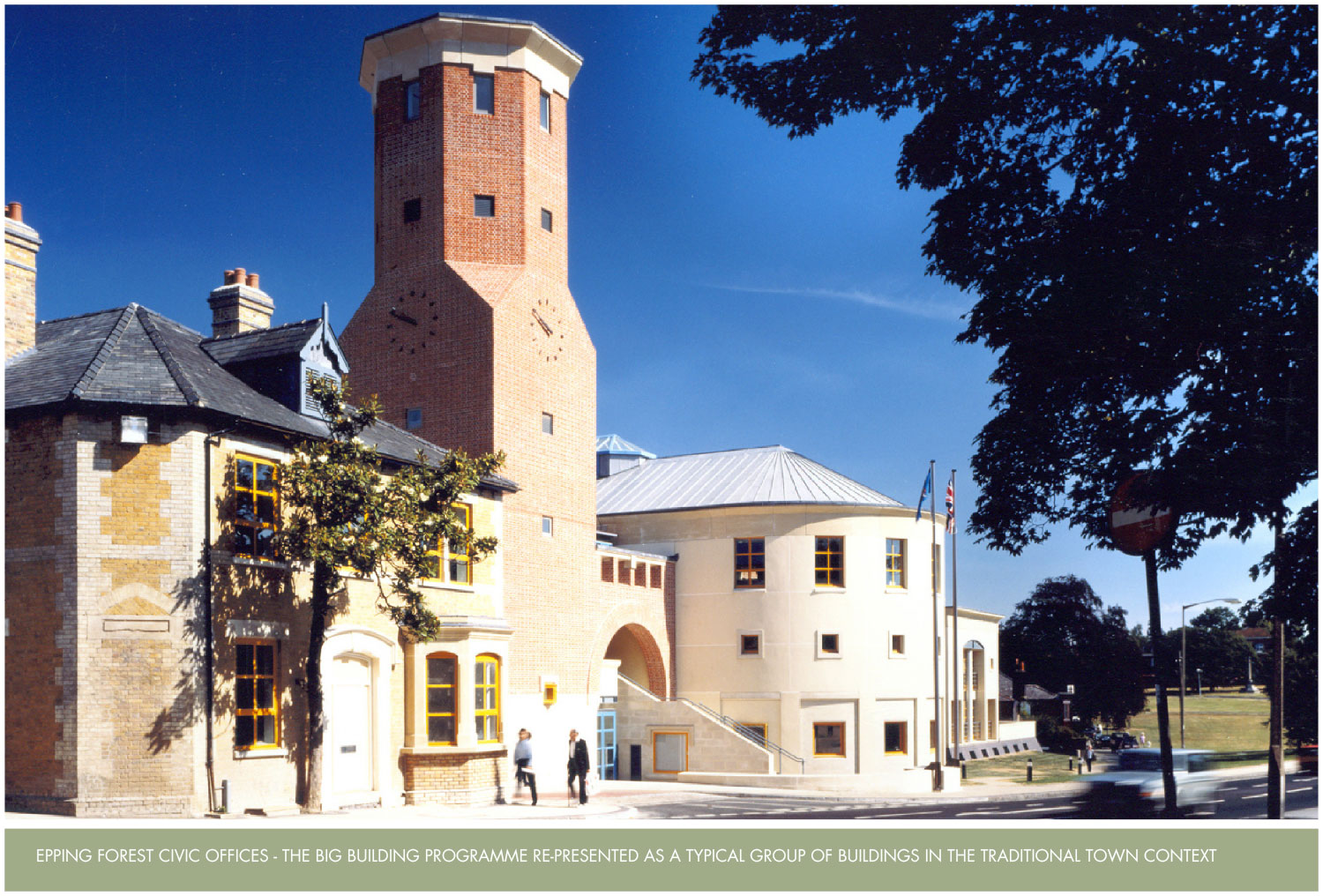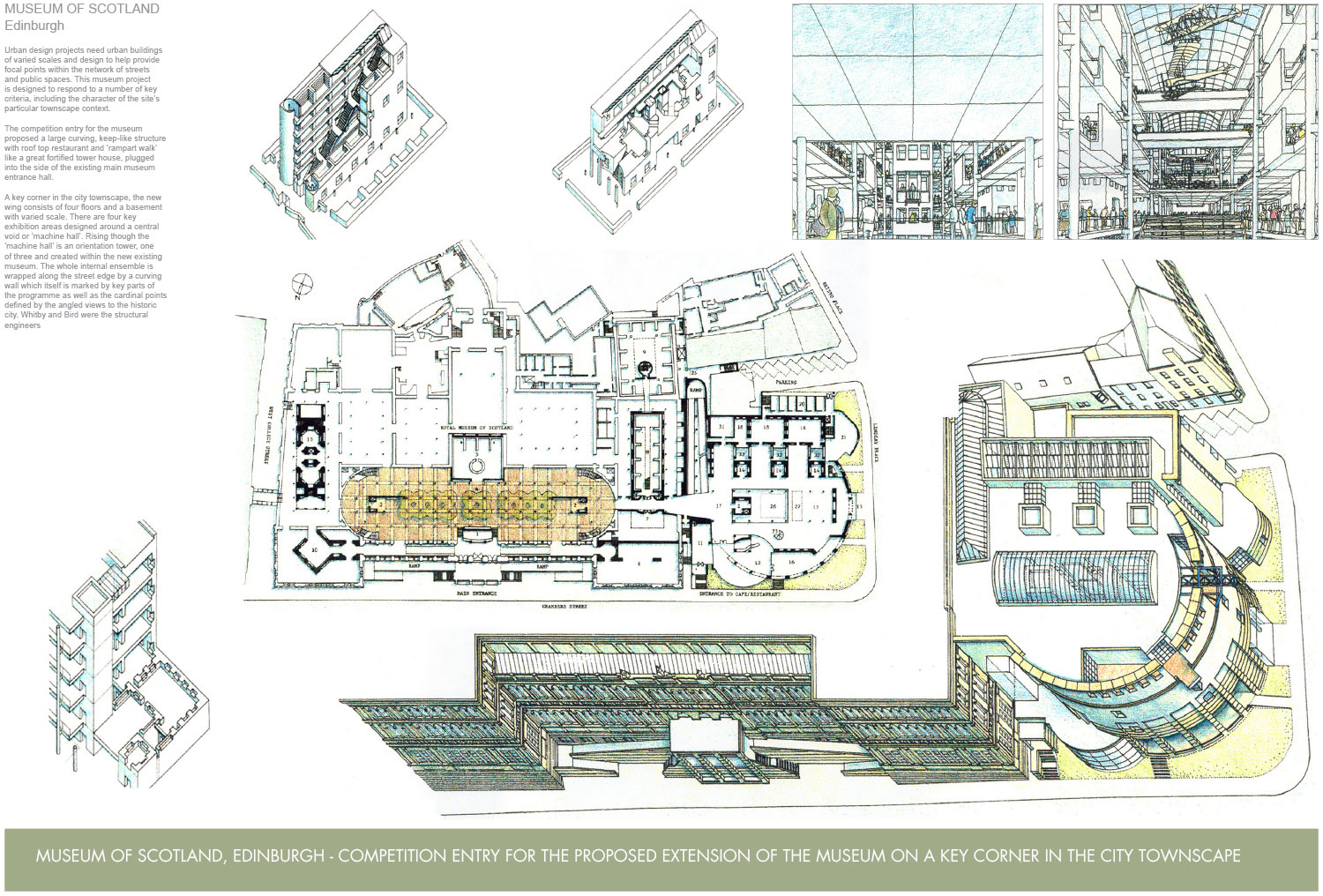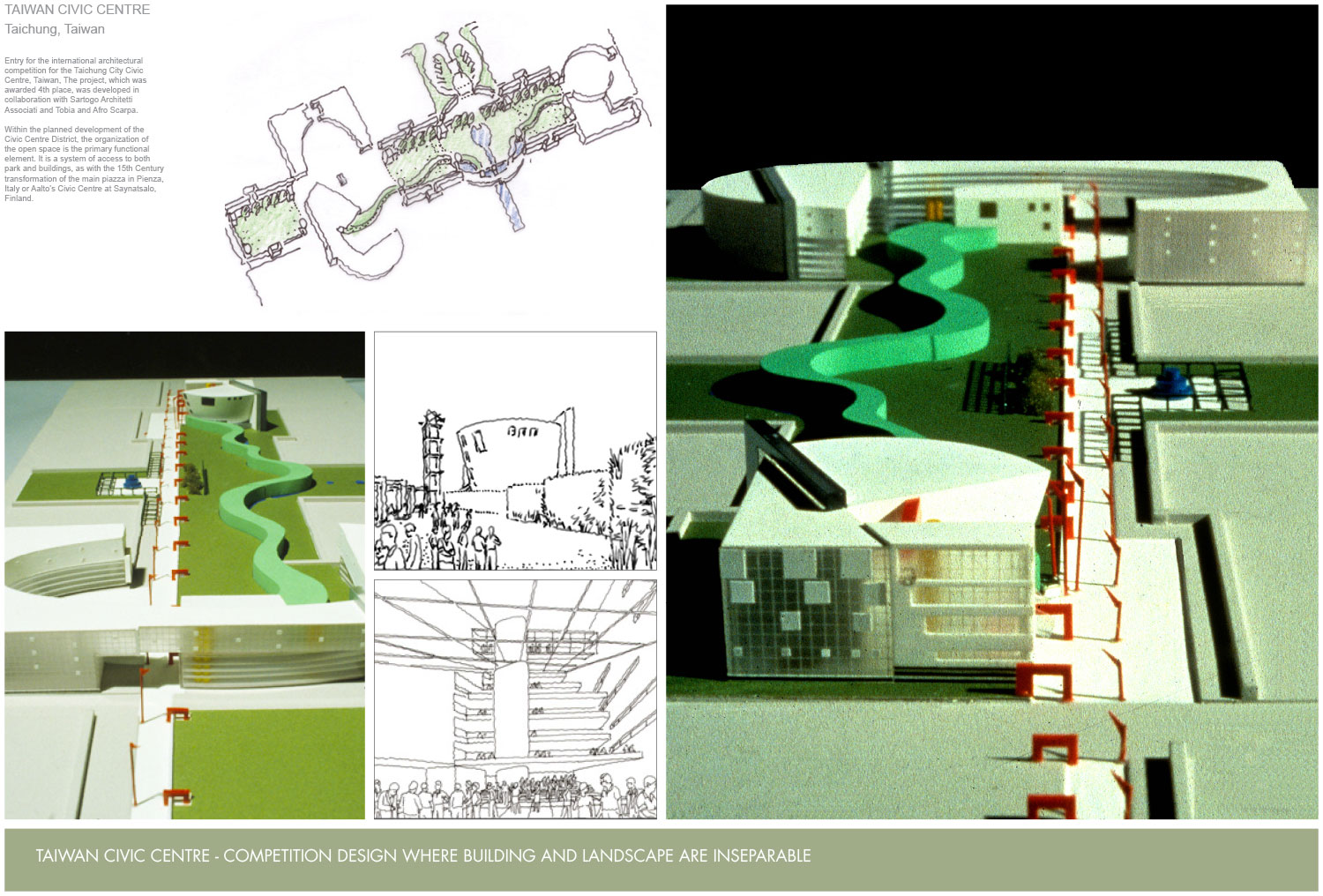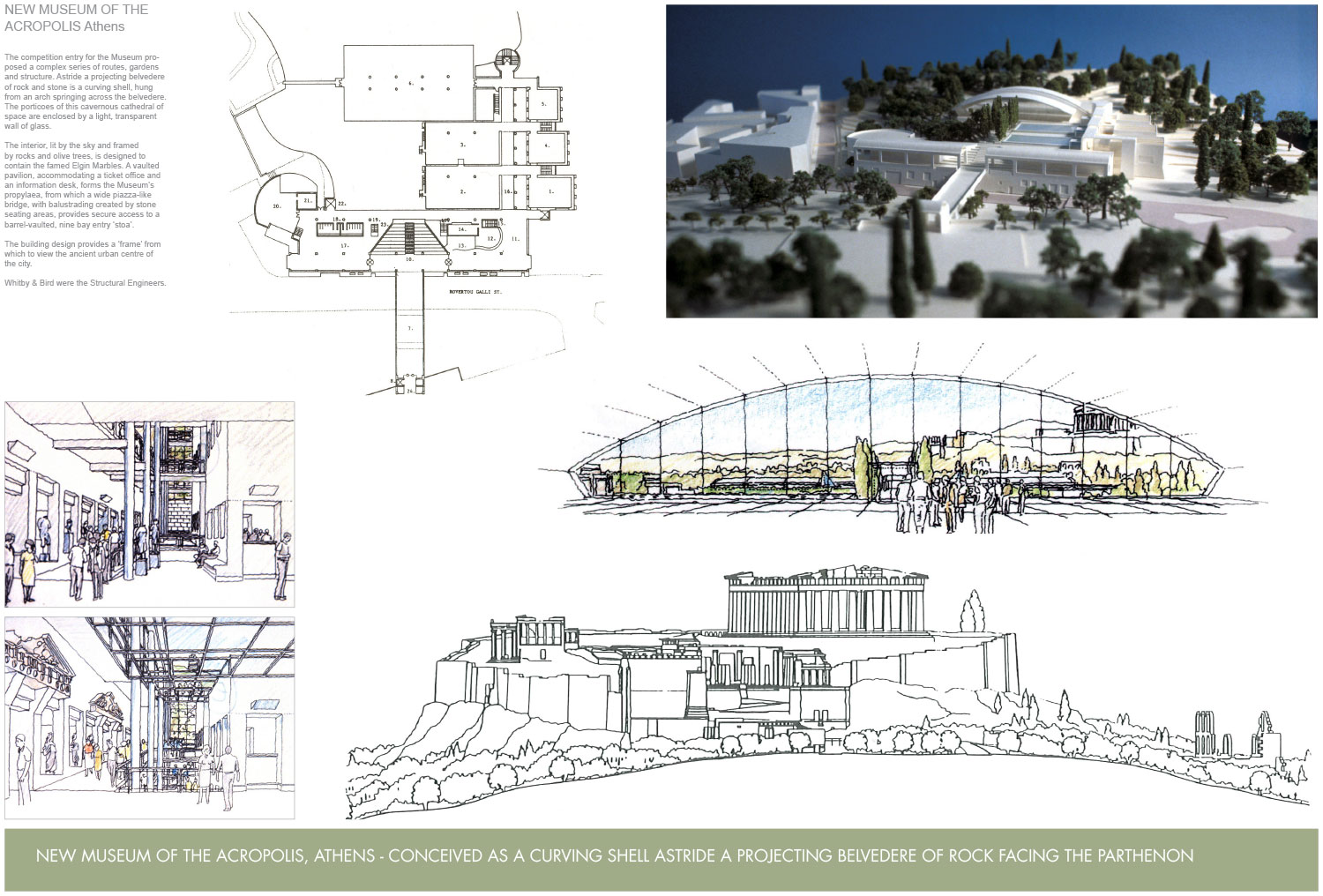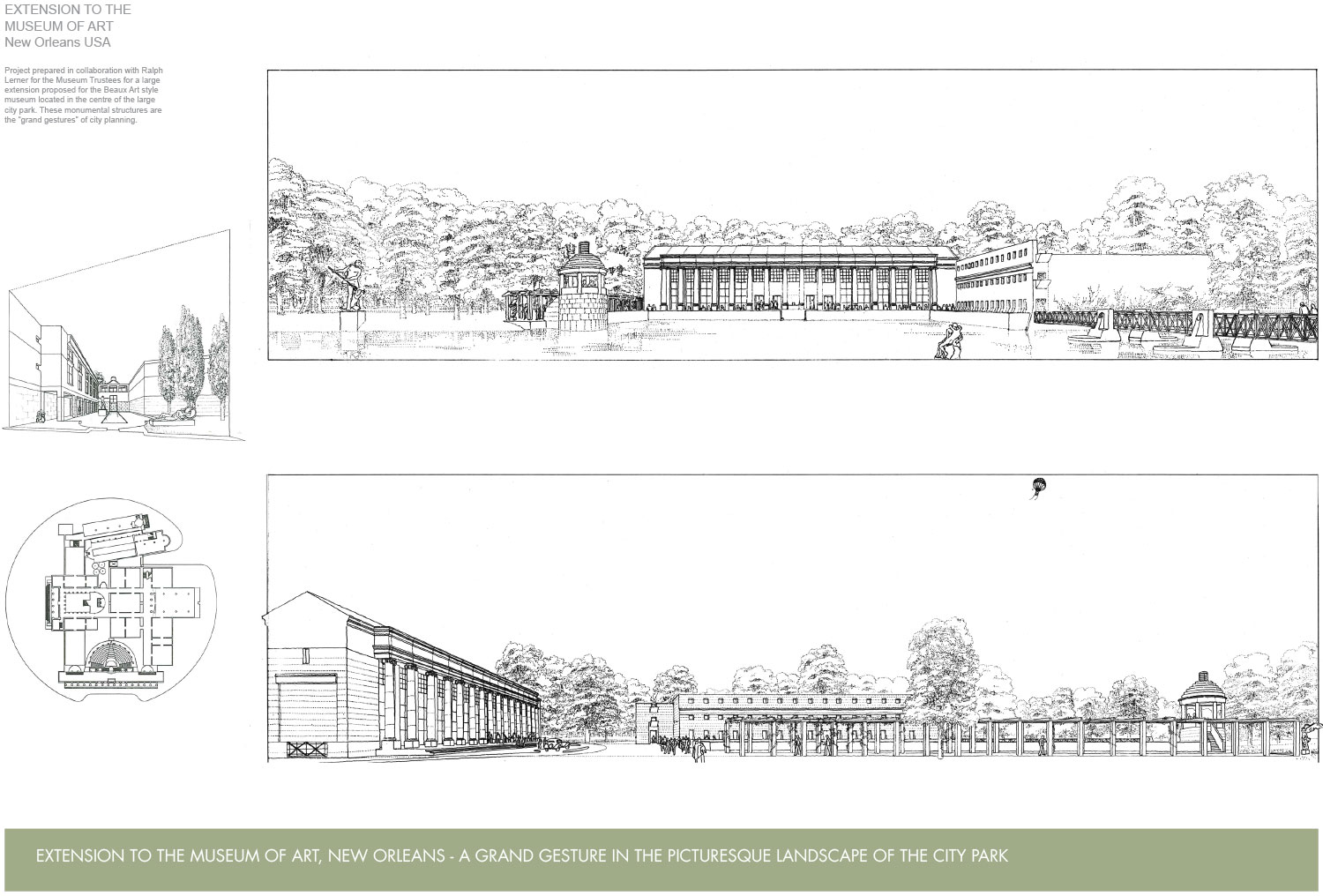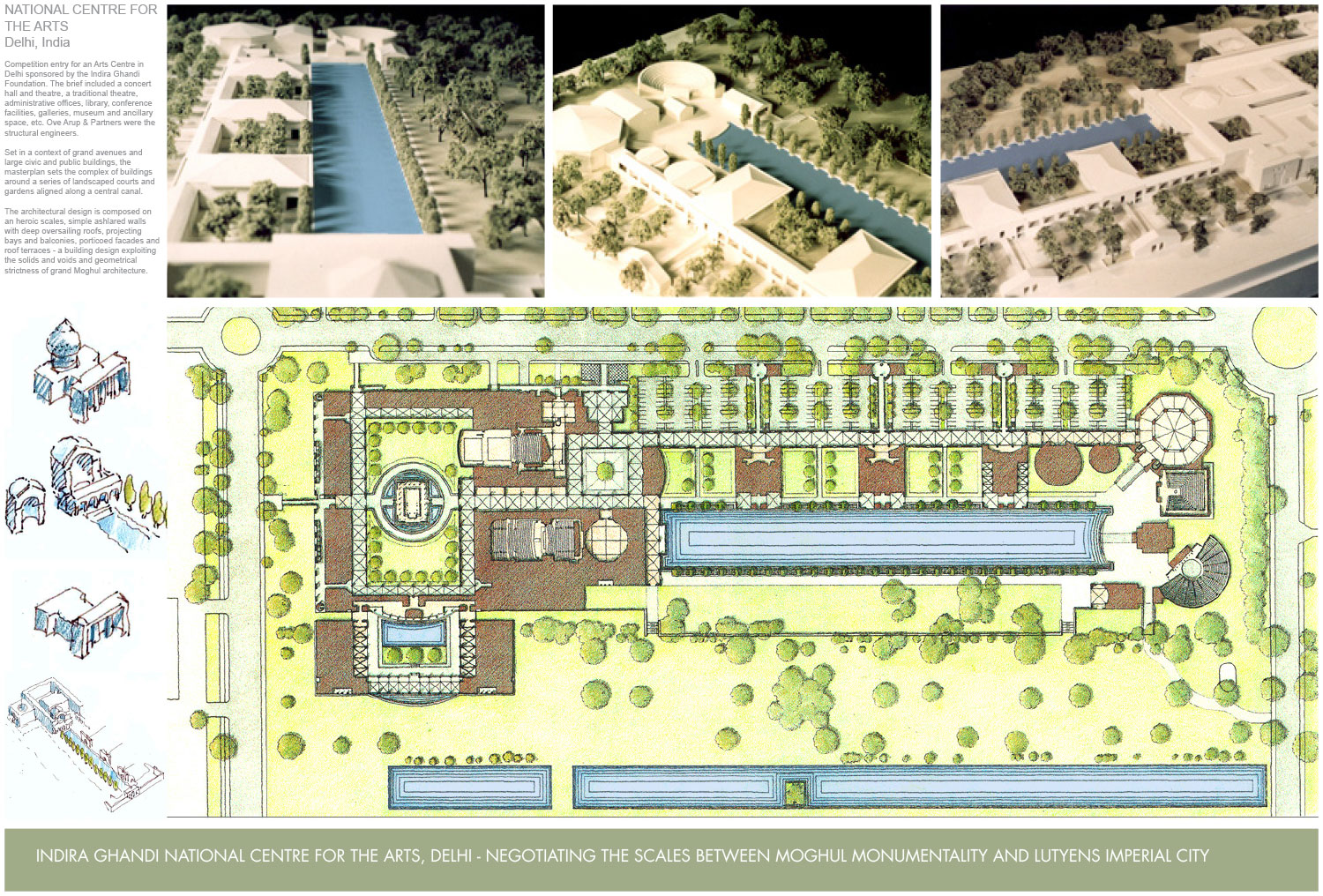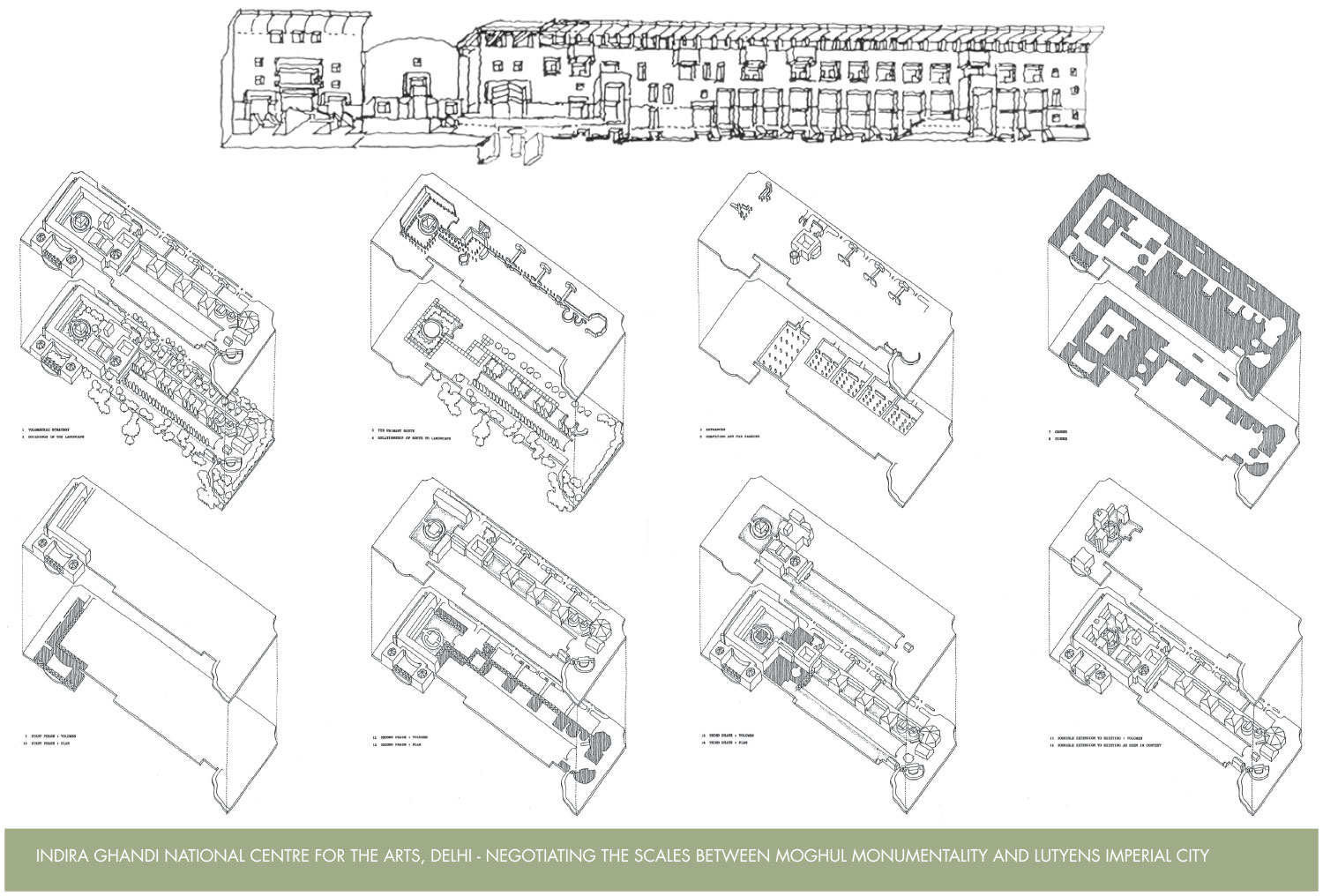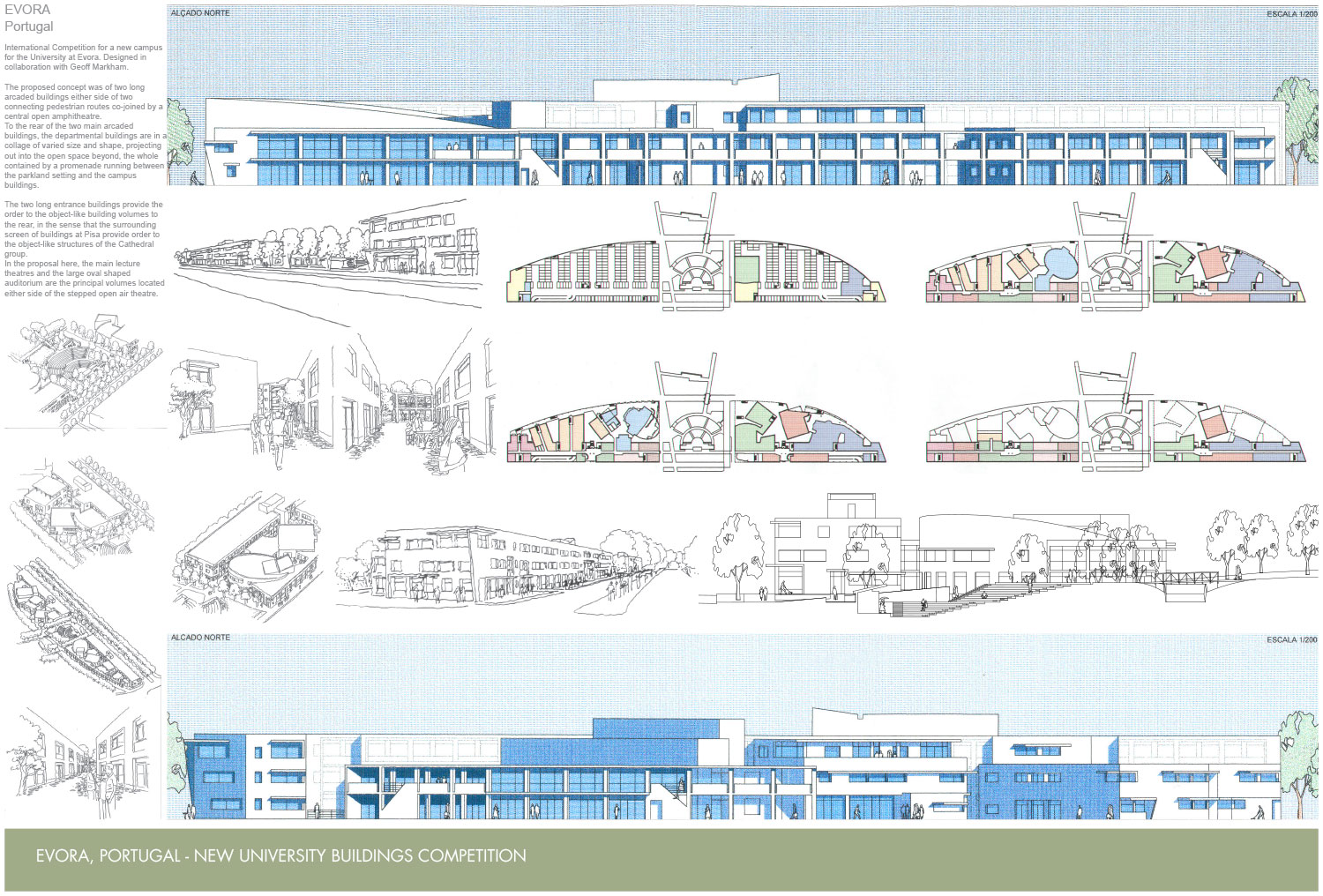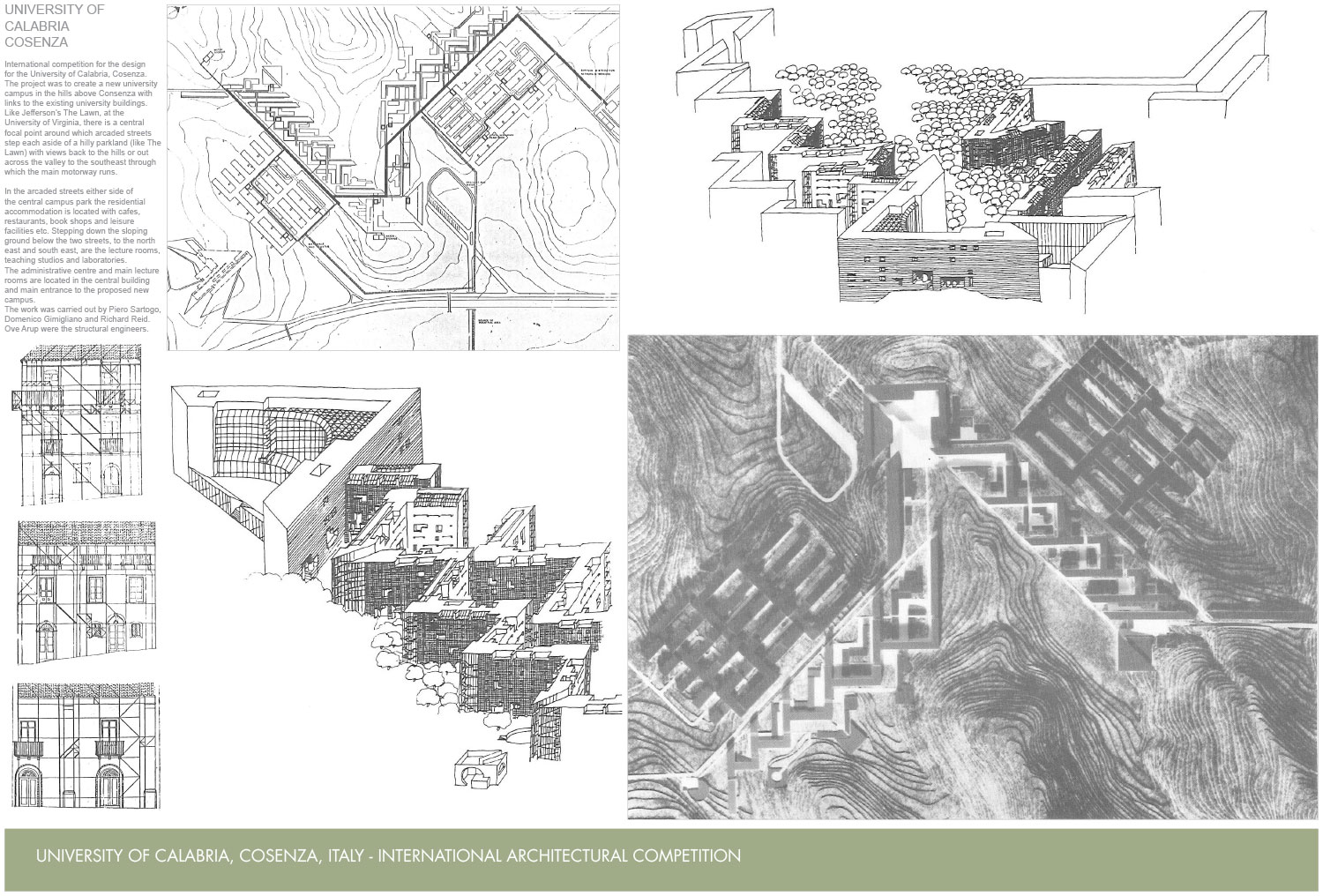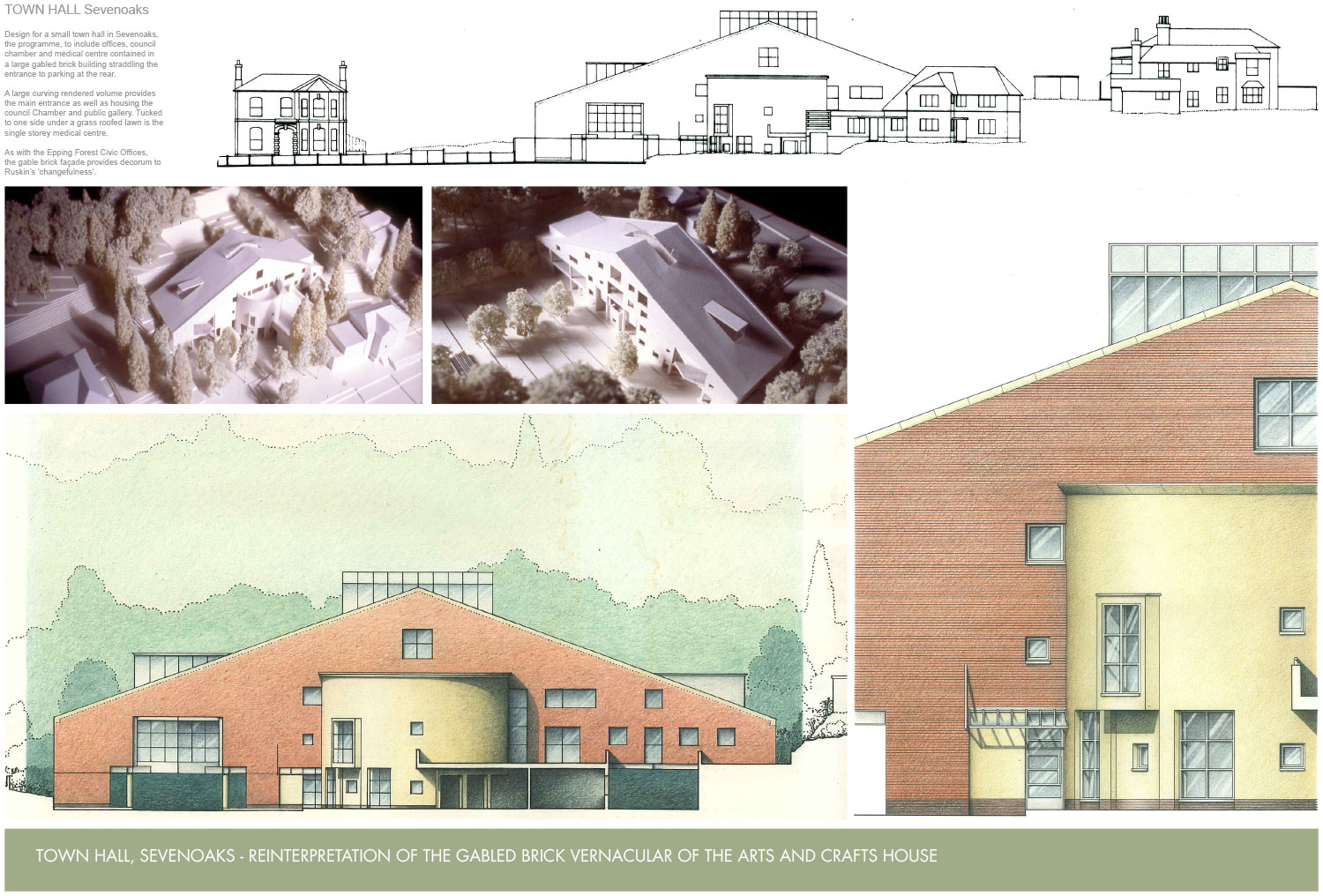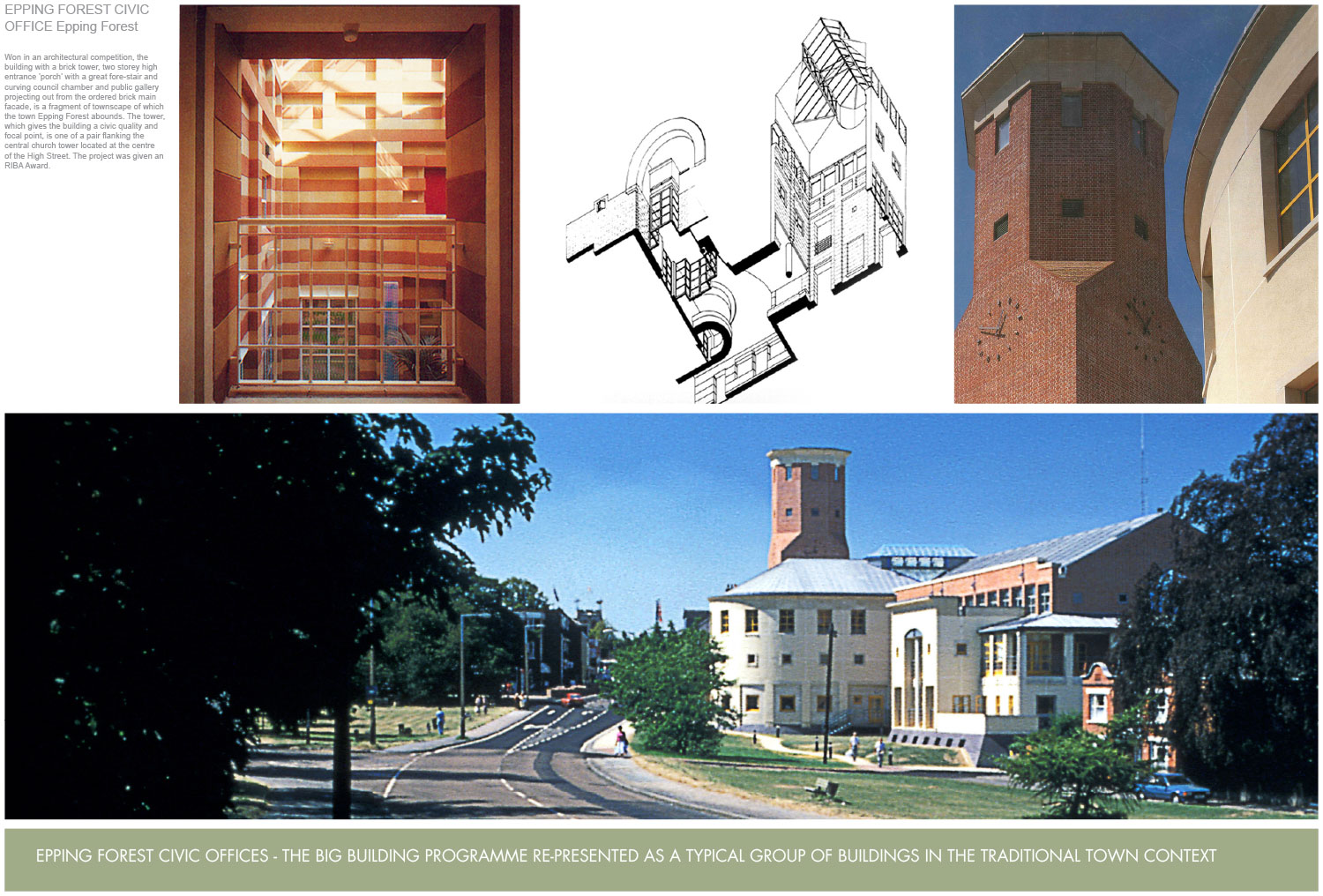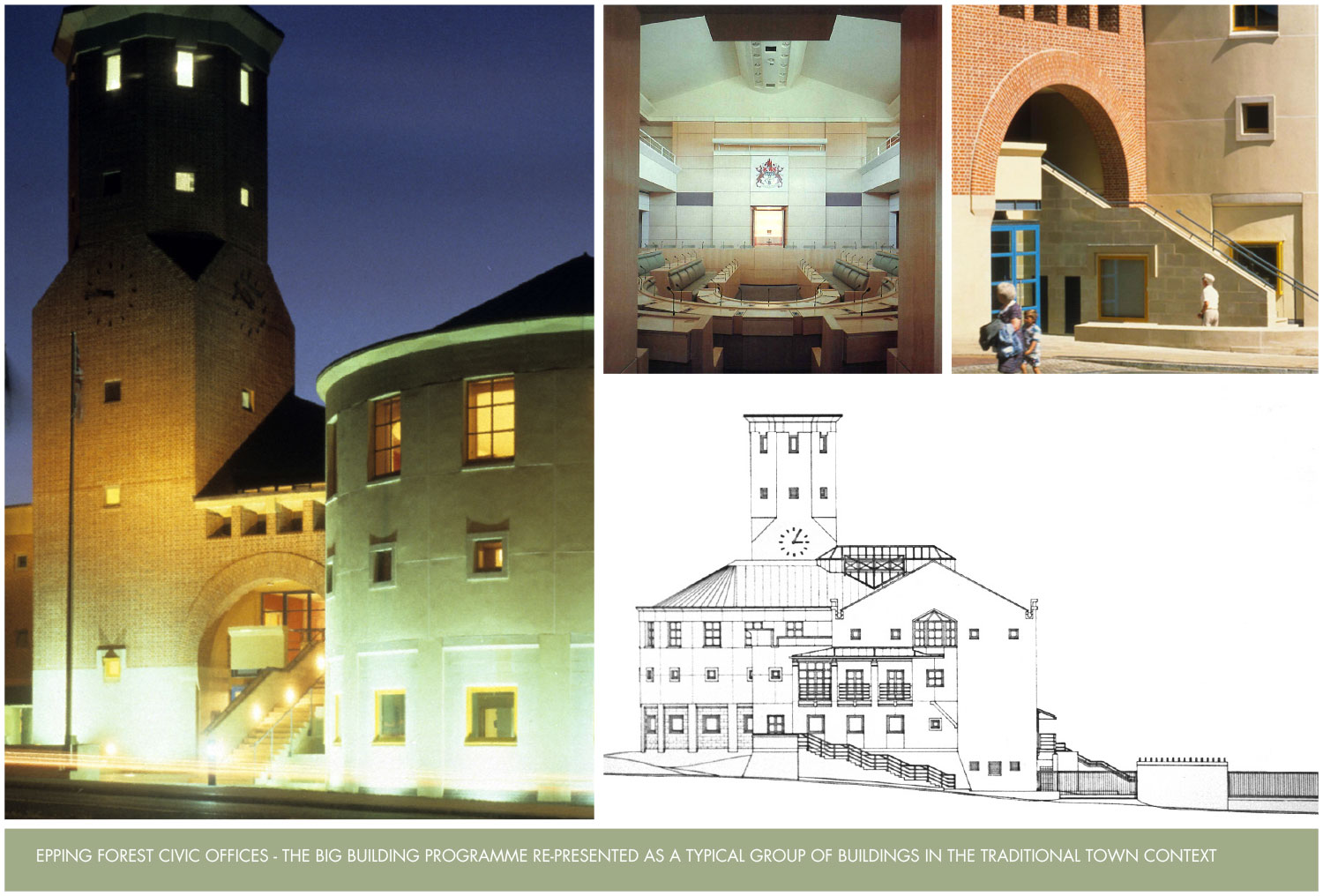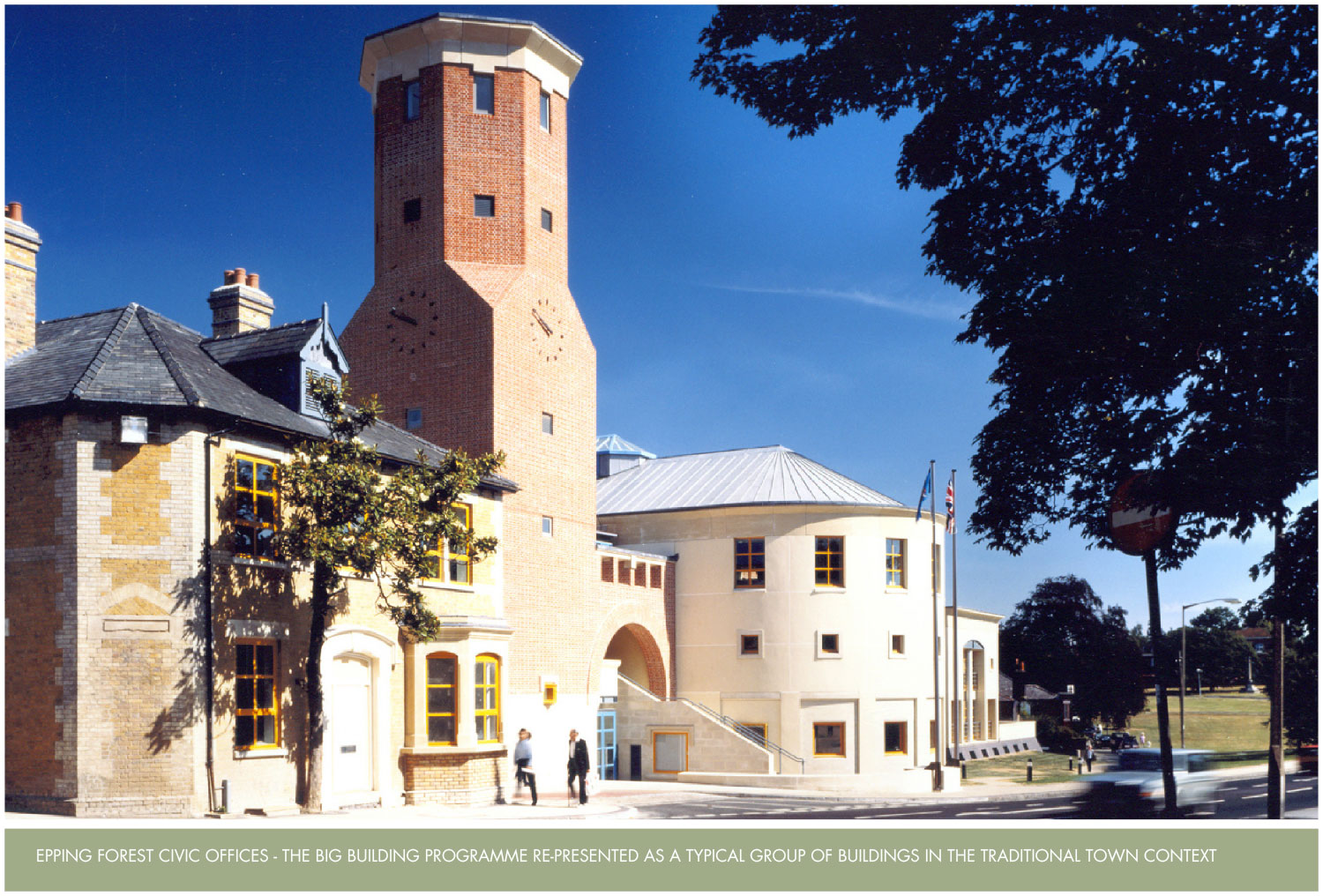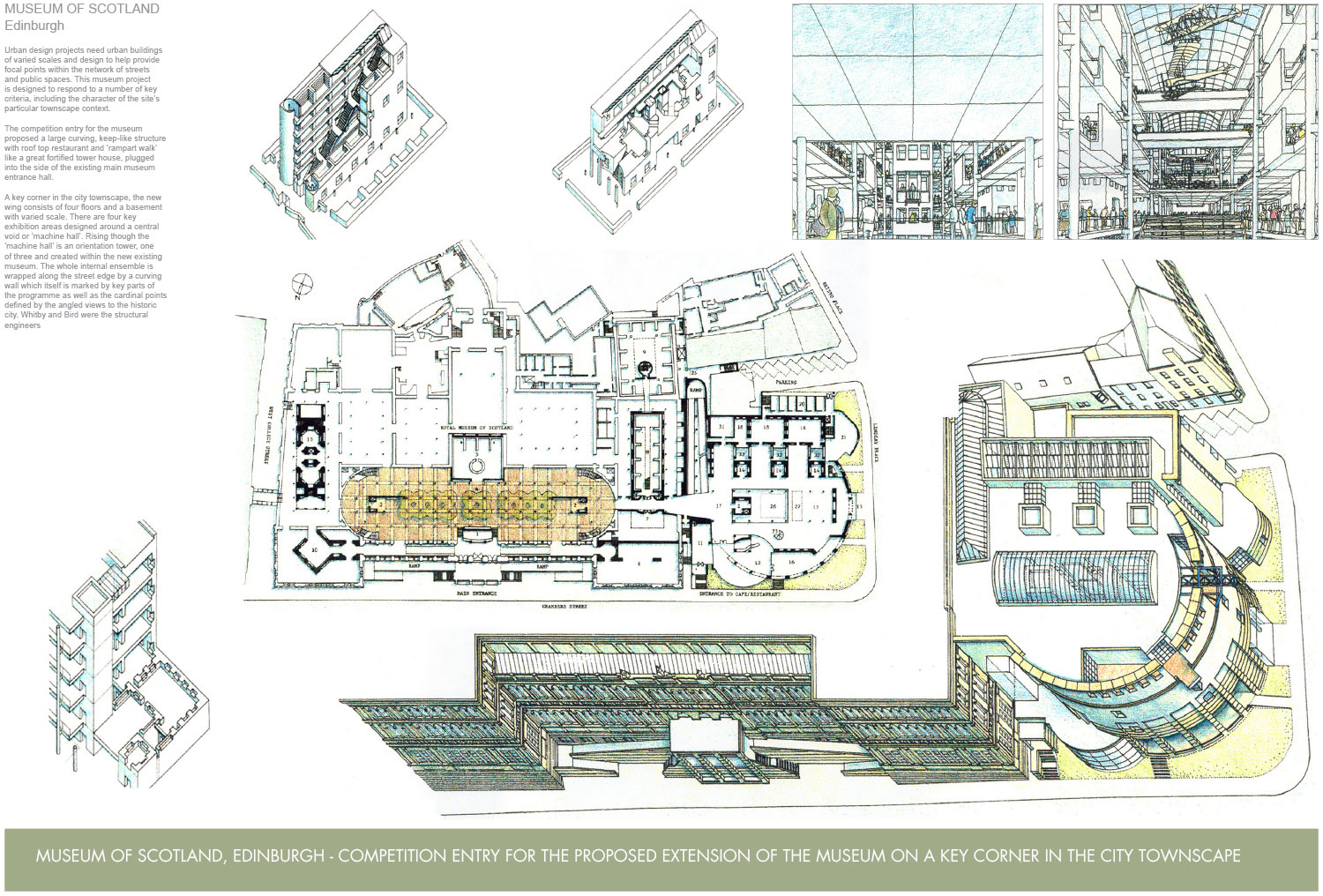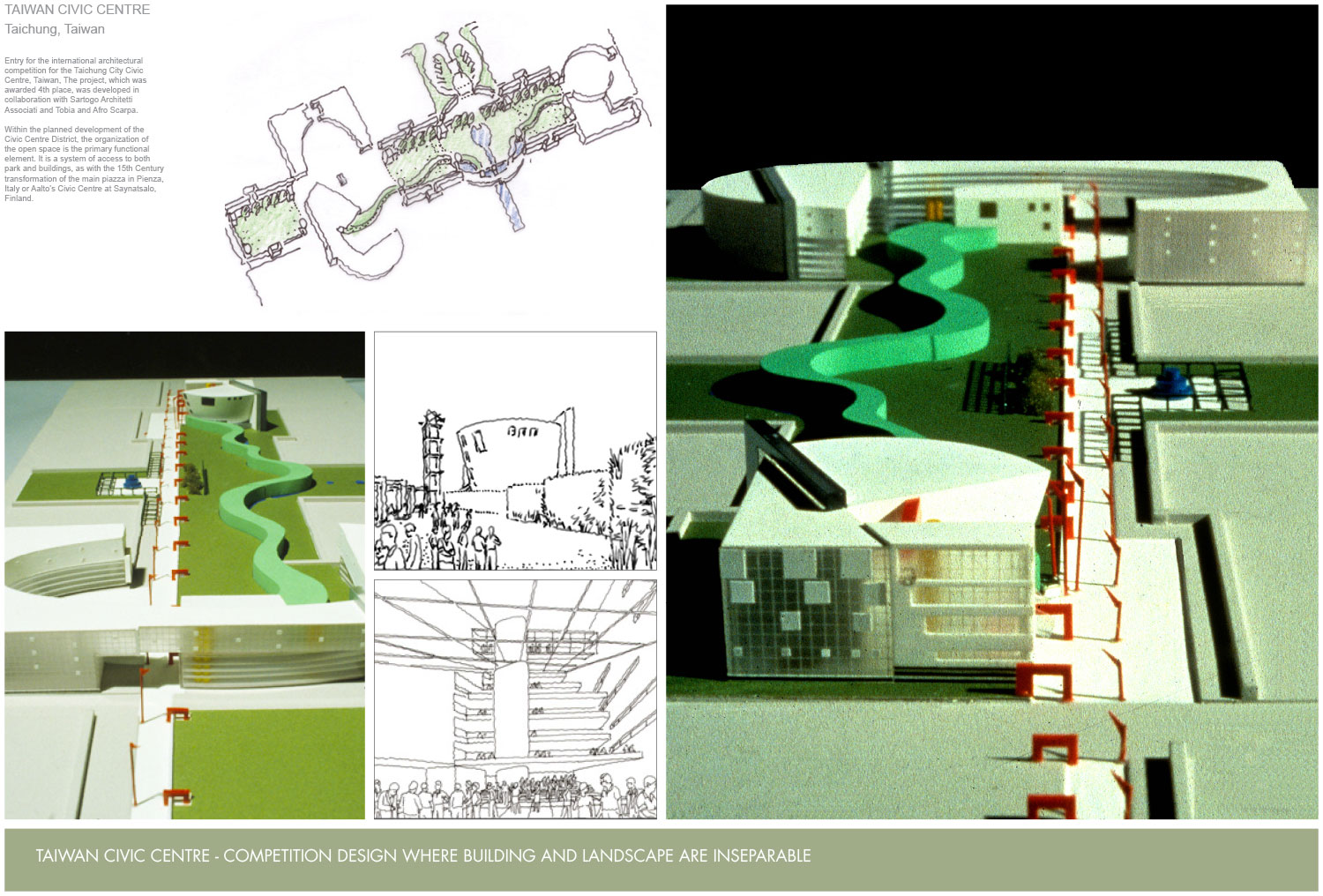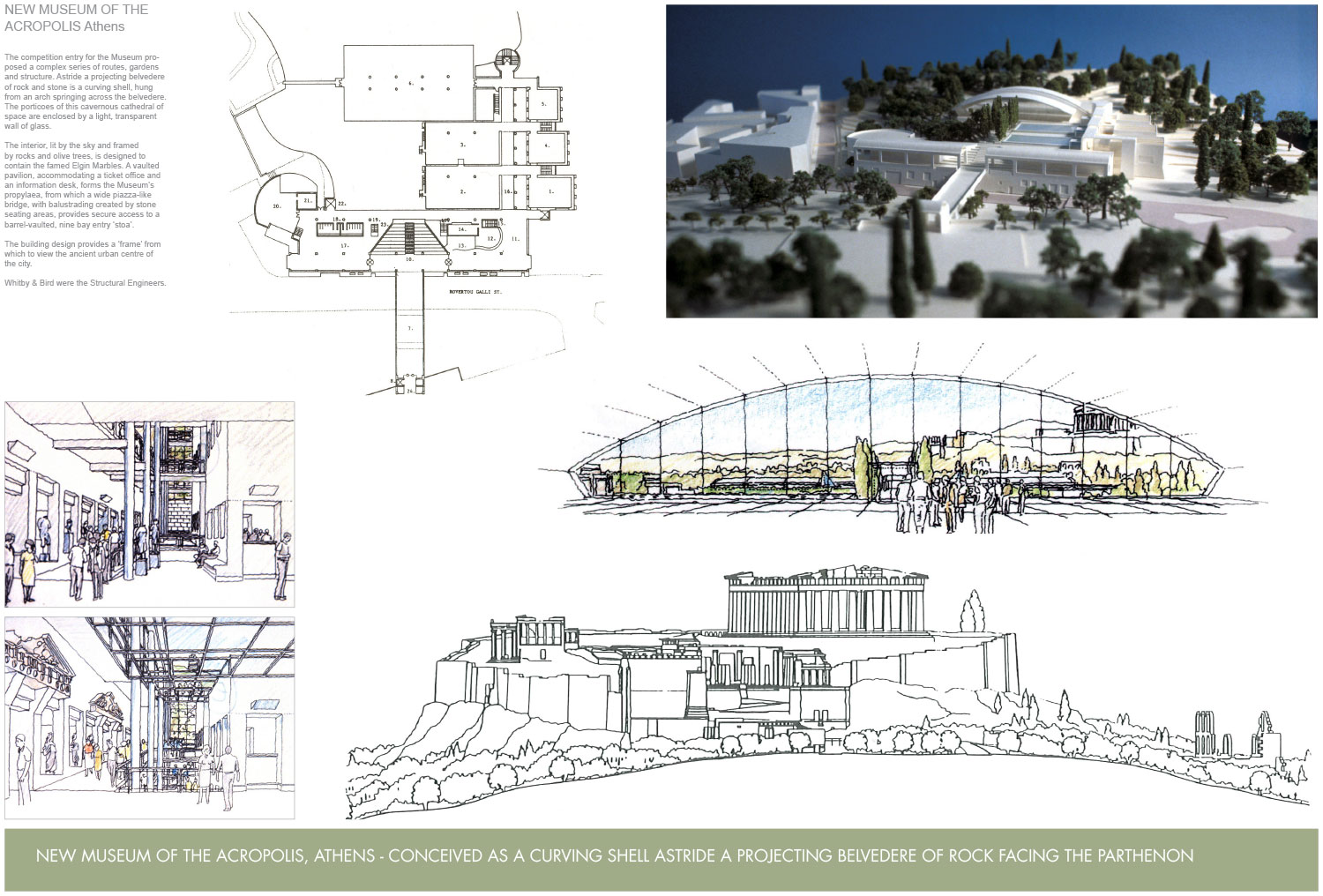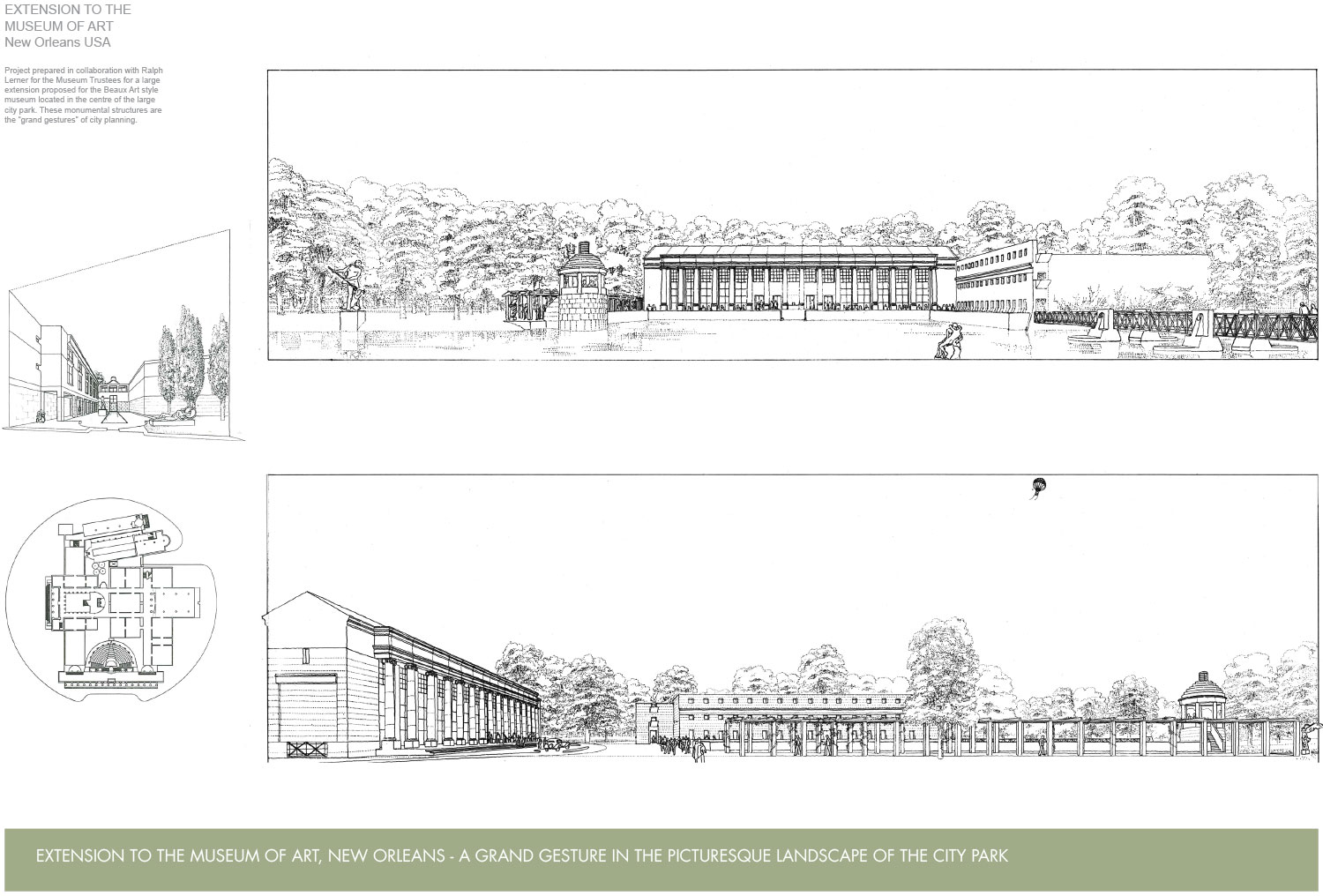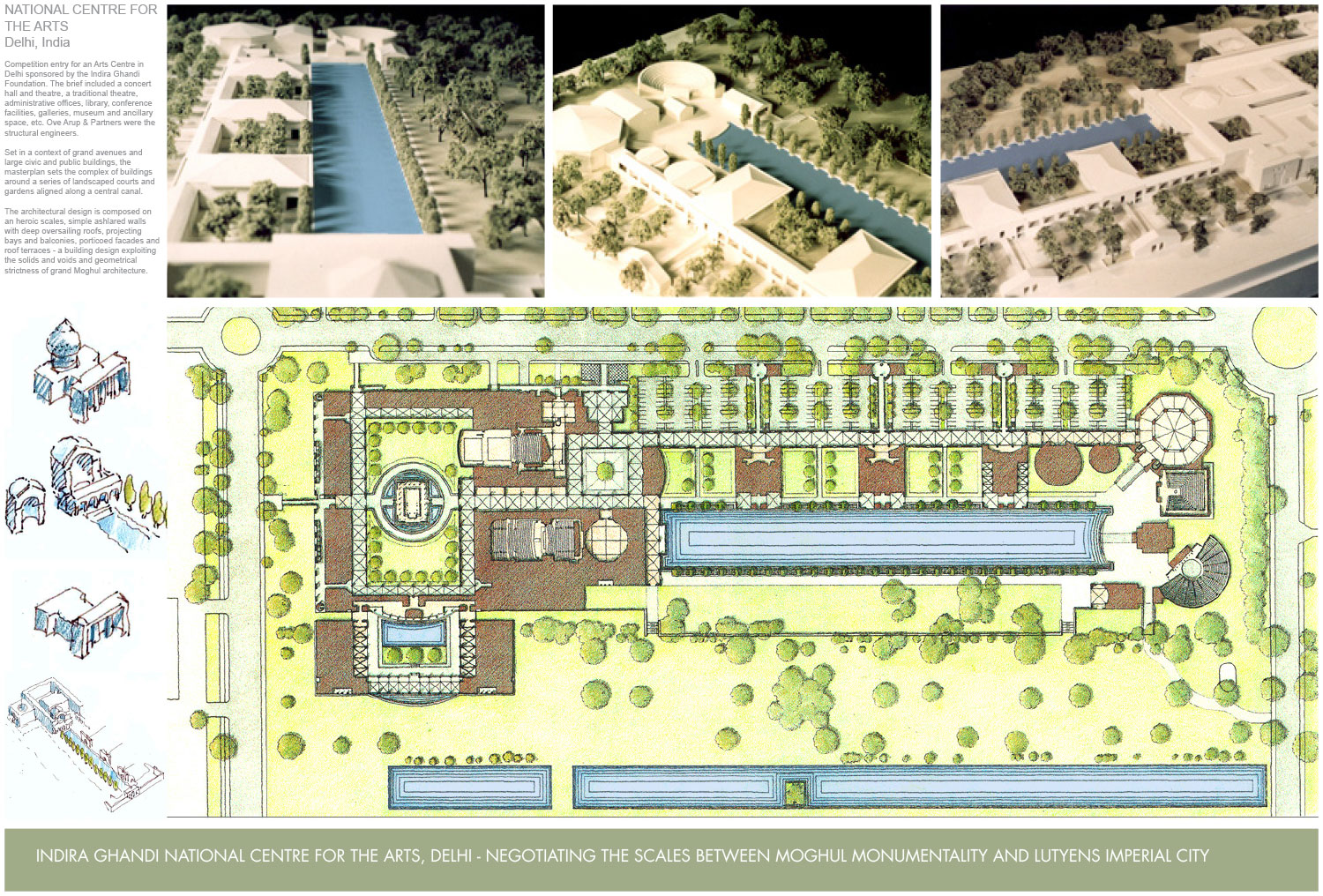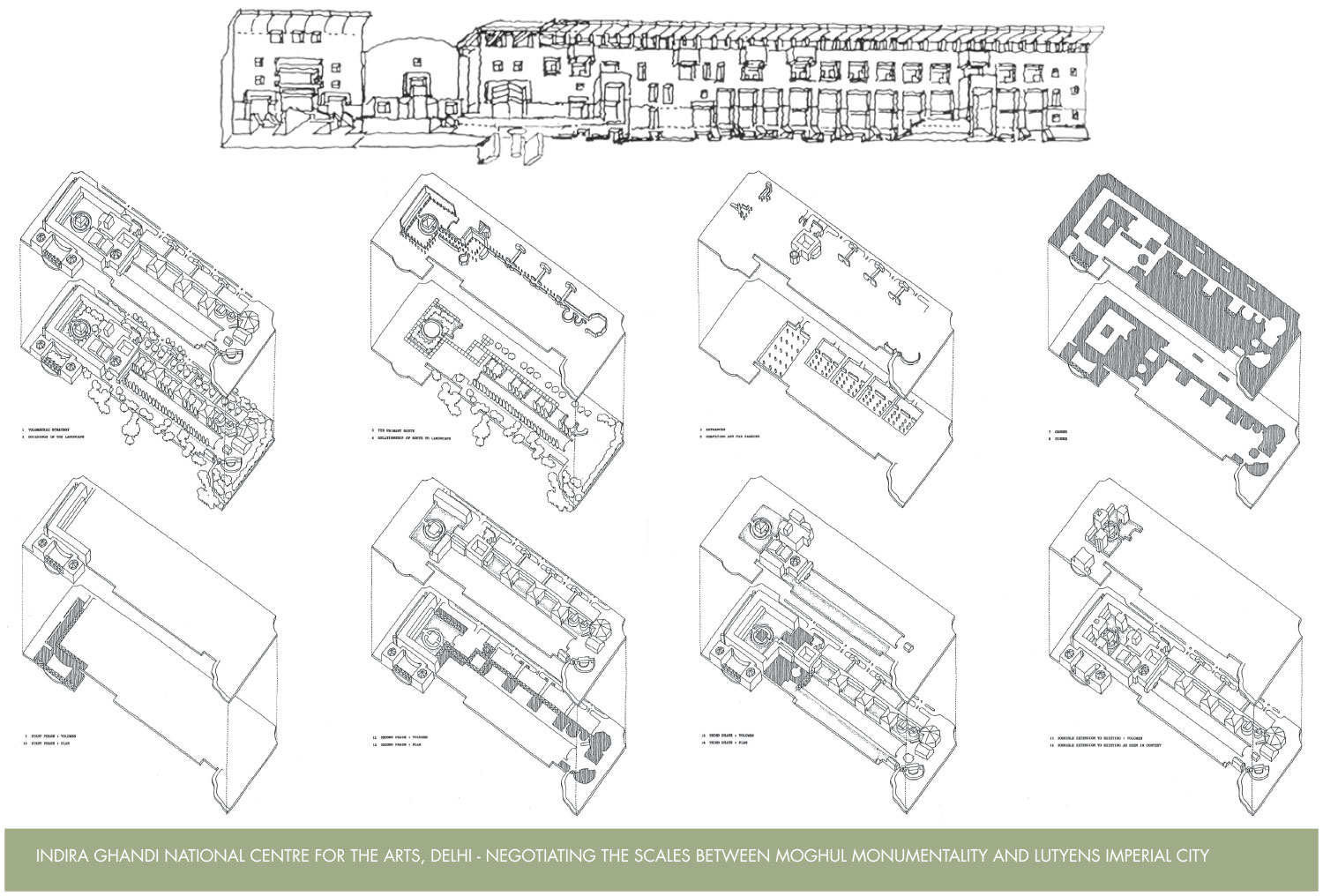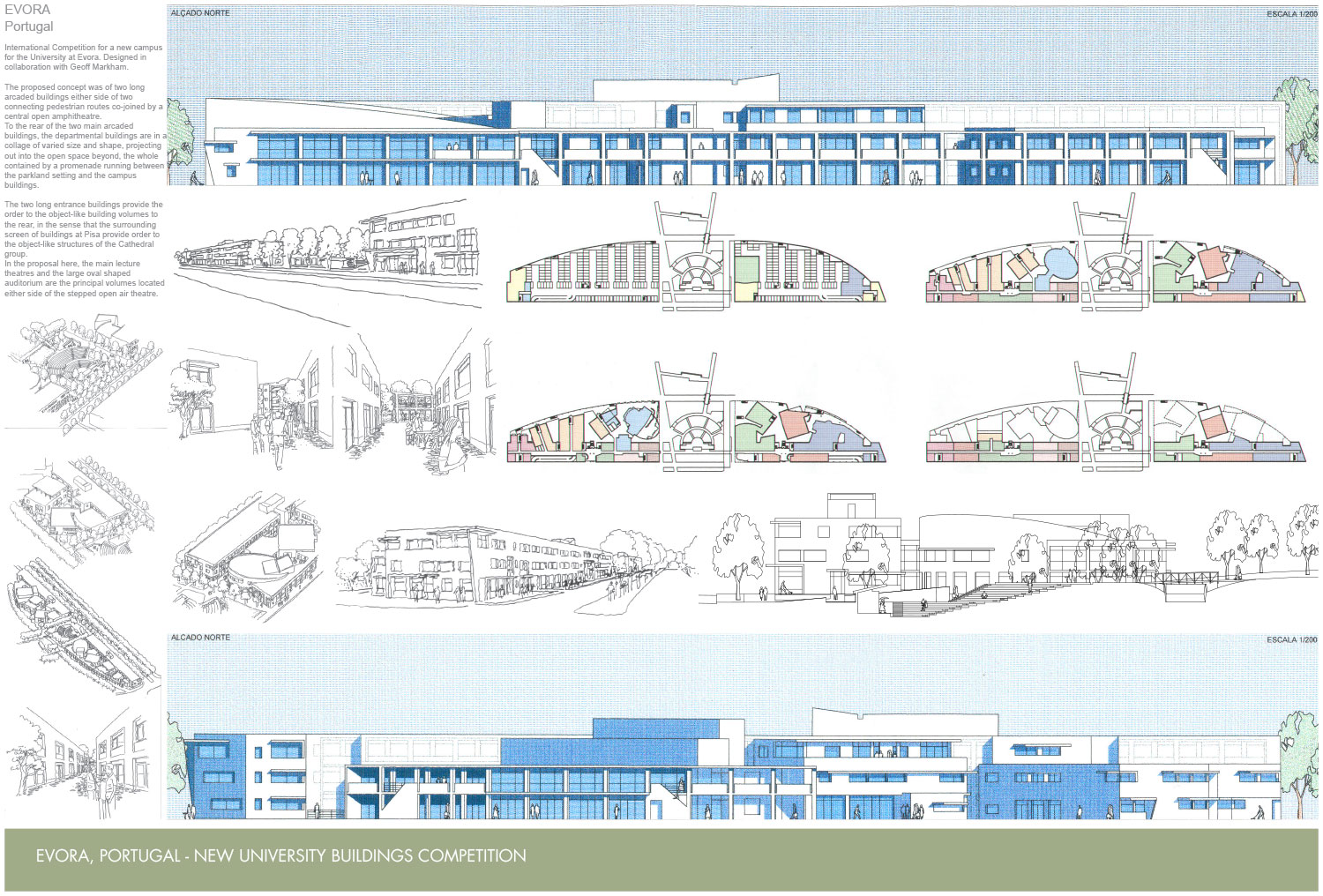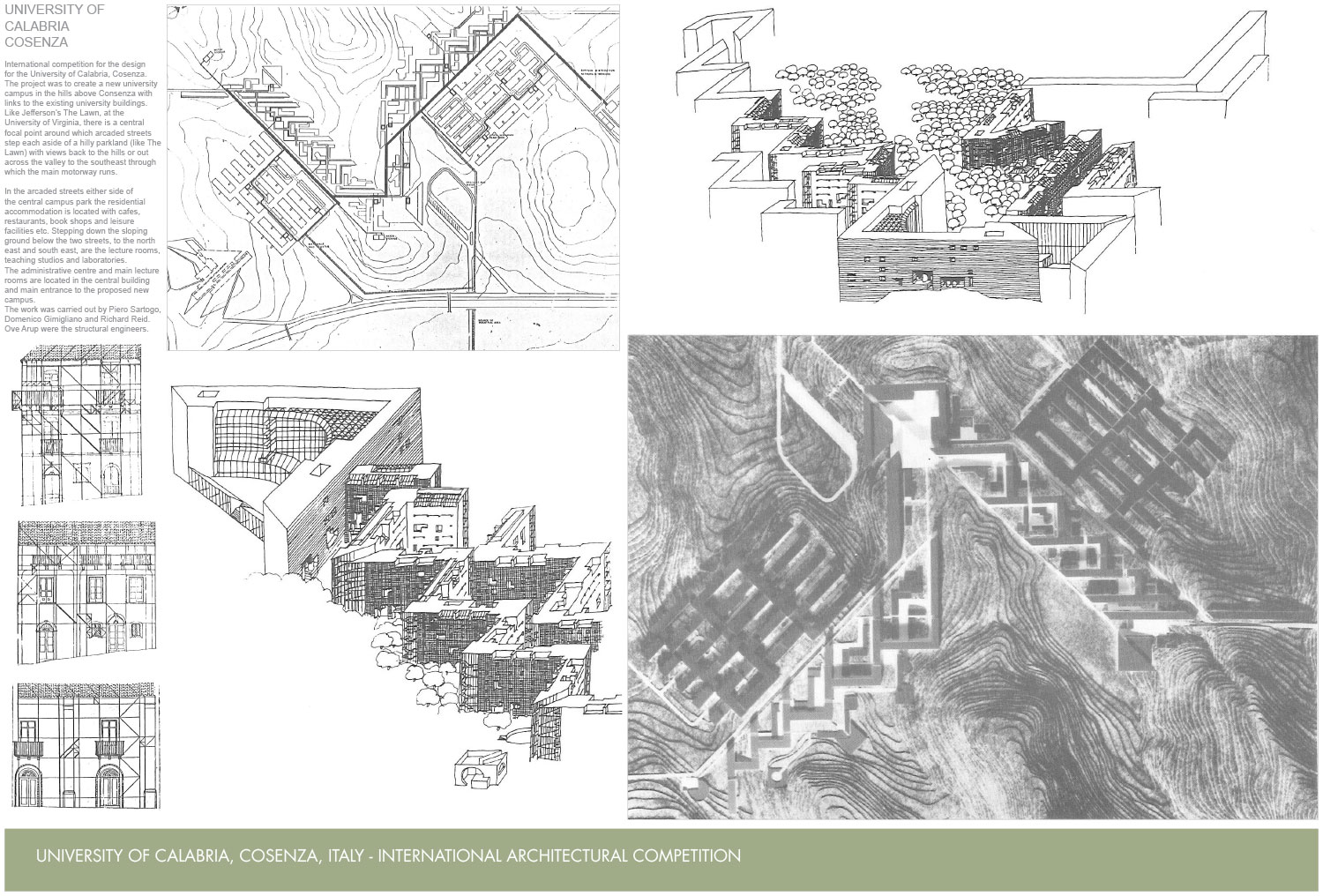 4. PUBLIC AND CIVIC BUILDINGS
Whether they are building or architecture, such structures should have a civilizing presence in the city, such as the award winning Civic Offices , Epping Forest – a building with a brick tower, two storey high entrance porch with a great fore-stair and curving council chamber and public gallery projecting out from the ordered brick main façade. The design was proposed as a fragment of the local townscape of which Epping Forest is made; the proposed town hall for Sevenoaks, like a large suburban town house; the New Museum of the Acropolis, rugged like the landscape on which it stands, with the main "room" a sweeping shell to contain the great sculptures of Phidias ; the Museum of Scotland like a castle keep or great tower house of old; the proposal for the National Centre for the Arts; Delhi, India, negotiating the scales between Moghul monumentality and Lutyens' Imperial City.
The designs by Richard Reid and Associates are all different and particular to the place and programme, but most are within historic townscapes or designated conservation areas here in the UK, or in Europe, the USA, India or the Far East.